>>>>*WAIT*<<<<
VERY SPECIAL OFFER! INVITATION ONLY.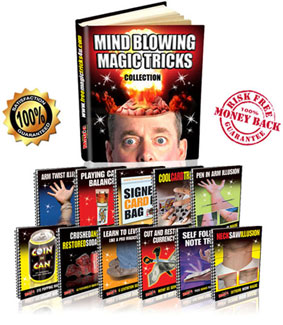 CONGRATULATIONS for finding this page! I created this special offer page for friends and family.


Order through the link on this page to receive The Jaw Dropper DVD all Bonuses plus these extra special goodies! -------->


Once you have ordered The Jaw Dropper Magic DVD, email me your Order Receipt and I will email you back my Mindblowing Magic Tricks Collection eBook containing over 50 tricks worth $47 absolutely free of charge.


Here's my email: info@trickcd.com (please make a note of it, you may not see this page again!)


That way you can instantly be learning some stunning tricks while you wait for the DVD to arrive in the mail!