Underground Magic Members Area & Forum Relaunching Tuesday, June 28th 2011...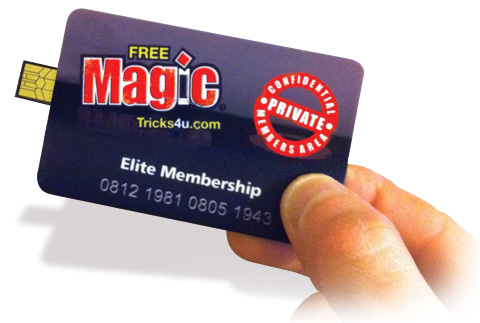 In the mean time feel free to download
this cool stuff at no cost...

For PC Right click 'Save Target As' or Ctrl Click on a Mac to download.
(And please leave a comment below!)


Click PLAY to stream the Simon Crack interview...
(or download it above)



Pencil Vanish

Learn how to make a pencil Vanish and Appear in the video below...






**ELITE Members Get A Cool Membership Card**

It can do TWO tricks (in the video below) and is a 128mb USB 2.0 Memory Card full of magic!




Enter your details below if you want to be informed
when we launch before anyone else...

Get on the Early Bird Notification list -->
(You will be notified 2 hours earlier than everyone else!)
Join The Conversation!
& WIN my Magic Trick DVD!
(Best comment judged by me, wins!)

Or Comment on my Blog Below...
Got something to say? Share it!
What Other Visitors Have Said...
Click below to see contributions from other visitors to this page...