SUBSCRIBER SALE! - Offer Expires SOON!
"Now You Can Get All FMT4u Magic Products Below In One Package
For HALF OFF!"
Click Here To Save 50% And Get
All FIVE Bonuses ...FREE!
Hey it's Simon Crack here, from now through June 4th 2012, I'm offering a 50% discount on all of my acclaimed Magic Products to Mikey J subscribers only with FREE Worldwide Shipping.


Now you can get all these products for 50% off the normal price:


#1. Magic Trick Tutorial CD:
(Usually $17 NOW HALF OFF - SHIPPED FREE!)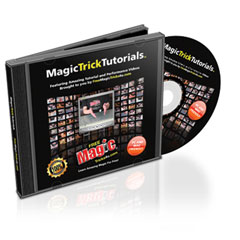 This massive Magic Trick Tutorial CD features OVER 60 tutorial and performance videos of amazing magic tricks including coin tricks, card tricks, street magic tricks, mentalism effects & levitation.


This CD sells like hotcakes every day for $17.00 ...but you can save 50%. (Regular Tutorial CD Order Page)


#2. Magic Trick Tutorial DVD:
(Usually $37 NOW HALF OFF - SHIPPED FREE!)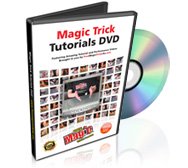 Only the Jaw Droppers: These tricks are the best of the best. I've selected the routines that are guaranteed to get a "how the hell.." reaction from your audience. In fact, you might get a few nervous screams!


This DVD sells daily for $37.00 ...but i'll give you 50% off. (Regular Tutorial DVD Page)


#3. ELITE Membership:
(Usually $67 NOW HALF OFF - INSTANT ACCESS!)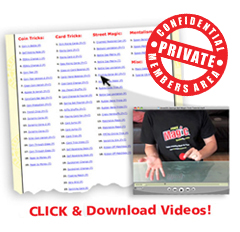 I'll give you LIFE TIME membership to my Underground Magic Membership Area. Where you can login and download ALL my past and future magic trick tutorials, forever!


ELITE Membership usually sells for $67.00 ...but i'll give you 50% off. (Regular Membership Page)




#4. Mindblowing Magic Collection
(Usually $37 NOW HALF OFF - INSTANT ACCESS!)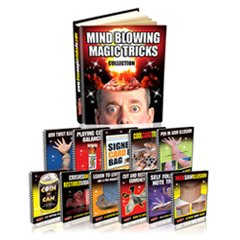 You'll get my acclaimed eBook teaching over 50+ amazing magic tricks, now in it's Second Edition.


Learn easy to do, mindblowing, professional grade effects guaranteed to stun your family and friends!


This eBook usually sells for $37.00 ...but i'll give you 50% off. (Regular eBook Purchase Page)


The reason I'm offering this sale is because it's my way of saying, "Thank you for being my loyal subscriber!"


Click Here And Get The Complete
Package For Half Off!
And if the 50% savings isn't enough cause to celebrate, I'm also throwing in...


Five FREE Bonuses Worth $60!
If these FIVE bonus gifts were sold separately, they'd go for over $70 ...but when you accept my half off offer, you can have them free!


You'll get instant access to...


• BONUS #1: Impromptu Can Balance ($10 value): Balance any can at a 45 degree angle, no support, no gimmicks amazing magic!

• BONUS #2: Anti-Gravity Water ($20 value): Can water flow uphill? Watch everyone's face as you defy the laws of nature.

• BONUS #3: Appearing Coins ($10 value): Can you pull coins from thin air? You can now with this very cool coin effect. Totally impromptu.

• BONUS #4: Magic Trick eBook Bunch ($20 value): A collection of some of the best magic eBooks available on the net.



BONUS #5: Mikey J's Special Bonus!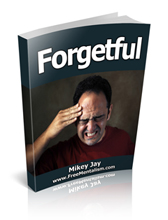 THE EFFECT: "Forgetful" Imagine having the power to cause people to forget any small piece of information - no matter how hard someone tries they are unable to remember even a simple three digit number.



You show them a number written on a piece of card and ask them to remember it, they place their signature on the card so that nothing can be tampered with. They hold the card tightly in their hands while you say some special words that cause them to forget the number they were remembering!



What's more - you can even plant a fresh memory in place of the old one!



Normal Price $14. YOURS FREE TODAY - INSTANT ACCESS!




Click Here To Save 50% And Get
All Five Bonuses ...FREE!

*Limited Time* Bonus
FREE USB Membership Card

IMPORTANT - TIME SENSITIVE: I've literally got a handful of ELITE USB Membership Cards to give away. They are jam packed full of tricks and magic videos, and ready for you to sign on the back to prove you are an Underground ELITE Member. I even teach a couple of cool tricks you can perform with them too.




REALTIME STOCK UPDATE: ONLY 30, 25, 21 USB CARDS LEFT.


Remember on Monday 4th June this offer vanishes as if by magic so go grab your discounted package below while it's still available...


"Steal" All This Cool Stuff For Just
$158.00, SAVE 50% OFF
ONLY $79
(FREE Worldwide Shipping)
Click Here To Save 50% And Get
All Five Bonuses ...FREE!