DVD Review
What did you think of it?

Many thanks for taking the time to review my new DVD product. The copy you received was a "beta" version for evaluation purposes only.


Please bare in mind the finished product will come in an actual DVD case and be produced professionally. It will sell for between £15 - £20 ($20 - $30).


Please give me your testimonial below. Please also attach a photo of yourself!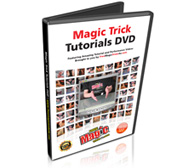 What did you think to my new DVD product?
Please give my your honest opinion on my latest DVD product. Did you like it? Would you recommend it? Is it worth the money? Please enter your testimonial below. Don't forget to add your name and where you live...