LEARN FREE STREET MAGIC

DAVID BLAINE STYLE!

Your Street Magic

David Blaine is undoubtedly a great performer of Street Magic. His television specials, amazing stunts and unique presentation have catapulted him to stardom in recent years.

Would you believe however, that most of the illusions he performs are pretty easy to do? He manages to pull many of the tricks off simply with great showmanship and performance technique.


These Blaine style illusions are fun to do and easy to learn. But in order to get the same reactions from spectators as David does you must perform them well - so please practice!


NOW YOU CAN LEARN TRICKS IN THE STYLE OF DAVID BLAINE!



Have fun learning and indeed contributing to the free street magic tricks submitted by my sites visitors HERE.


Street Magic originated from the traditional form of magic performance, that of busking. The magician would gather a crowd of spectators and perform an act for them. Upon completion the magician would seek payment. Today magic is mostly performed on the street for fun.


Street Magic often consists of slight of hand, card tricks and mentalism effects. The variety of illusions that Street Magic can present and the impromptu nature is what makes it so popular today.


Great magicians such as David Blaine, Criss Angel, Derren Brown and Paul Zenon have injected new life into the magic genre, making it contemporary, less stuffy and most importantly very enjoyable!


Most of the illusions you will learn here are not new, in fact they have been around for many, many years. It's just that recent performers have made certain types of illusions more popular again. A good example is Blaine and his levitation effect.


Blaine performed the Balducci Levitation on one of his TV specials. This effect was first published in 1974 by Ed Balducci (hence the name) but even he admitted to being taught it many years before by his cousin!


In this section you will learn cool Street Magic effects including Levitations, the Crushed and Restored Soda Can, the Vanishing Silk, Anti-gravity Water and the Floating Bill to name but a few!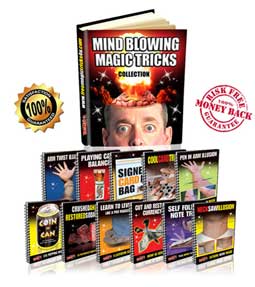 Mindblowing Magic Tricks eBook
The great thing about these Street Magic tricks is you can just walk up to anyone in the street or bar and perform a miracle. People will be blown away, their eyes will stick out. Then if you want simply walk away like David Blaine offering no kind of explanation what so ever, ha ha.


Check out my Mind Blowing Magic Tricks Collection, learn amazing tricks and a WHOLE LOT MORE in one easy to read downloadable eBook PDF. There is even a bonus trick on this site that you can only learn with the secret password inside this eBook. No need to be online to learn amazing tricks, download this eBook to your PC, Mac, Laptop or Phone and learn magic on the move. Perfect for the budding street magician or beginner and makes a fantastic gift. Find out more HERE.


Click on any of the images or text links above to learn these cool Street Magic effects!


*

FREE

MAGIC DVD!

*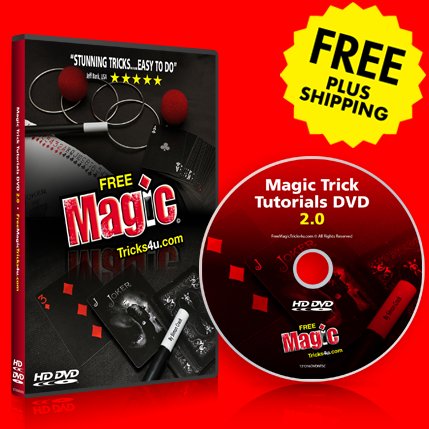 If you love magic check out my NEW Magic Trick Tutorials DVD 2.0, I'm currently running an offer on it where you get it for FREE - just cover my shipping and handling. Check it out HERE.

Also for a limited time get 7 FREE Bonuses including my Magic Vault a very personal collection 100's of digital magic eBooks!

E



JOIN FMT4U INSIDERS: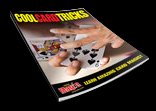 EEnter your email below for:

E• Free Membership to FMT4u Insiders
E• A FREE Magic Tricks eBook PDF
E• Updates when new tricks are added
E• Special deals ONLY for subscribers
Don't Worry: Your email address is totally secure, I promise not to spam you.

Click Here to Share Your Favourite Street Magic

Return from David Blaine Magic to FreeMagicTricks4u Home Page


---
LIKE THIS PAGE?