MAGIC RING TRICK:

SWORD THROUGH RING

Magicians love defying laws of physics...this magic ring trick will really leave your audience wondering how a sword could slice through a ring without leaving a scratch on it!

THE EFFECT:  The performer borrows a ring from the audience, and places it in a clear box on a plinth. This box is then covered by a tall case, and pierced near the top with a sword. The sword is moved downward by the performer, passing into the area where the ring is inside a box! The case is removed to show that somehow, the sword is straight through the center of the ring!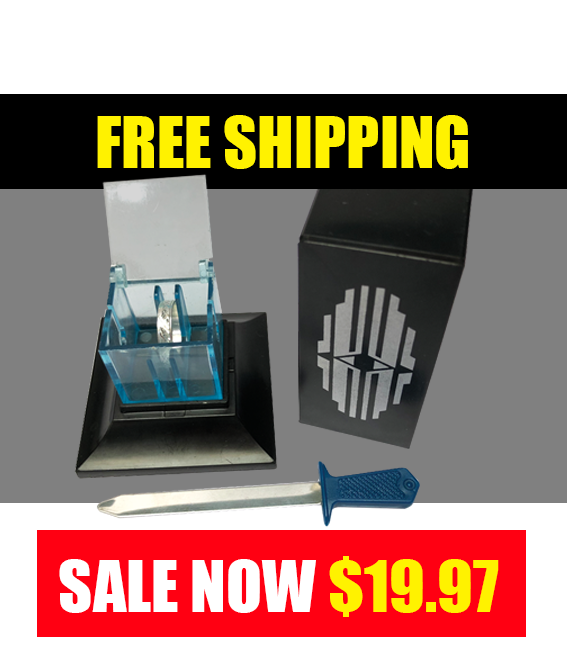 Sword Through Ring Trick
• Easy difficulty level
• Can be performed silently

• Great for pubs or at home

• Great close up effect


LET'S LEARN ABOUT THIS MAGIC RING EFFECT!


> 'STEAL' Sword Through Ring Illusion with $5 OFF and FREE Worldwide Shipping HERE <


THE SECRET: For this trick you need the Sword Through Ring Illusion. This trick is all about hidden gimmicks! And I gotta say I LOVE THIS EFFECT. I've personally owned it for 20 years.


As you press the cover onto the base, there is a spring-loaded contraption that raises the ring box upward, it's activated by the bottom piece of the case. Everything is covered so the audience won't see this happening. (Pic 1) Don't worry about any noise - it's masked by you placing everything.


In fact, it raises the ring box high enough that your sword will go right through the center of the box and ring! Remember there are holes in the ring box that allow the sword to enter. (Pic 2)


| | |
| --- | --- |
| Pic 1 | Pic 2 |
In your actual performance, enter the sword near the top of the case, and then slide the sword all the way down to the base. This does two things, it shows your audience what should be an impossible movement, AND puts the spring-loaded base back into it's original position. (Pic 3). You will need to practice this movement - to get a feel for your gimmick.


From here you will just need to remove the case slowly, and show that the sword is indeed through the middle of the ring in a closed box! Pass out everything for inspection. Once the spring has reset - it can't be activated again until you reset the gimmicked base.


To do that use your sword to reset the gimmicked base between performances, by pressing it into the small hole. (Pic 4)


| | |
| --- | --- |
| Pic 3 | Pic 4 |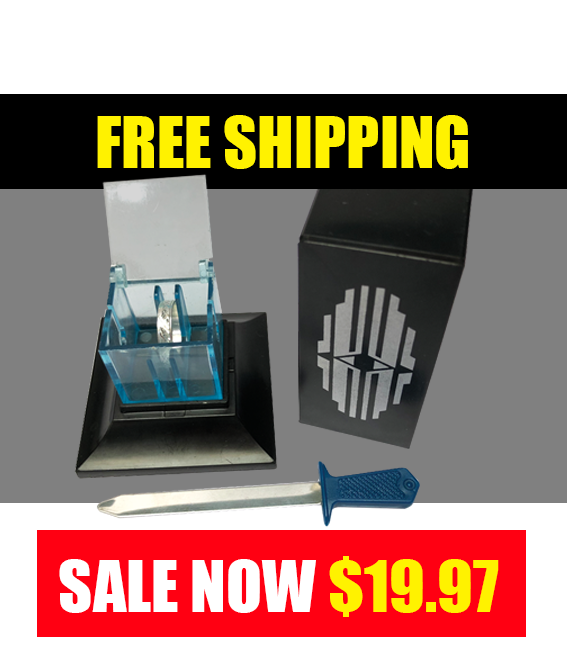 Sword Through Ring Trick

TIP! There will be a noise when the spring activates, honestly don't worry about it. It just sounds like the case fitting around the box on the base. I've never been called out on it.


TIP! When you get the trick you get a metal magic ring included for practice, but for the performance always borrow a ring for maximum impact. The ring you borrow needs to be small - so a women's smaller finger ring is ideal.


NEW MAGIC SHOP! We now have a limited number of Sword Through Magic Ring tricks available in our new Magic Store. Delivery is FREE and it's currently on SALE. Get yours HERE.


Remember we offer FREE Worldwide Shipping and a 100% money back guarantee on ALL orders, no questions asked. :-)

*

FREE

MAGIC DVD!

*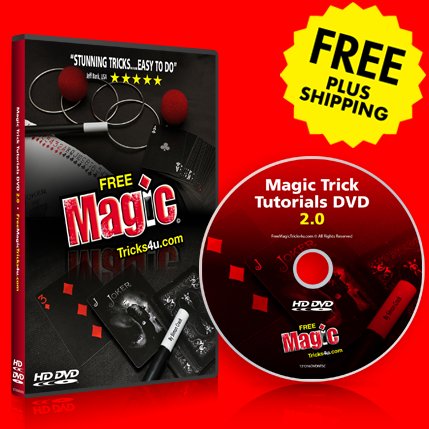 If you love magic check out my NEW Magic Trick Tutorials DVD 2.0, I'm currently running an offer on it where you get it for FREE - just cover my shipping and handling. Check it out HERE.

Also for a limited time get 7 FREE Bonuses including my Magic Vault a very personal collection 100's of digital magic eBooks!

E



JOIN FMT4U INSIDERS: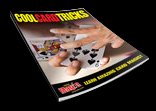 EEnter your email below for:

E• Free Membership to FMT4u Insiders
E• A FREE Magic Tricks eBook PDF
E• Updates when new tricks are added
E• Special deals ONLY for subscribers
Don't Worry: Your email address is totally secure, I promise not to spam you.

Click HERE for more Free Street Magic

Return from Harry Houdini to FreeMagicTricks4u Home Page


---
LIKE THIS PAGE?
FACEBOOK COMMENTS