DO YOU KNOW ANY COOL TRICKS?

SHARE THEM HERE!
FreeMagicTricks4u.com is about me sharing my favourite, cool tricks and illusions with you guys (If you haven't guessed already!).


Like the Coin and Card Bar Bet where you can win free drinks off your mates and the Impromptu Rise where you make a spectator levitate off the ground. Not forgetting the Cool Card Vanish where you make a chosen card vanish off your T-shirt. All very cool illusions.



NOW'S YOUR CHANCE TO SHOW US SOME COOL TRICKS!

Now I would like to turn the camera on you. Yes that's right I am letting you take the stage to show me a trick or two! If you have a cool, original magic trick you love to perform why not share it with the world?


I always love to learn a new trick and I'm sure others who visit this site will thank you too. If you know a great illusion share the Effect and Secret below...


Alternatively if you have a trick that does not fit into the above topics, use this page to share it with others. Simply fill in the web form at the bottom of the page HERE and I will convert it into a web page right HERE.


Do you know a great bar trick? Maybe you know a fantastic party trick. Did your Grandfather or relative show you an amazing trick? Maybe you have invented your own illusion. Whatever the effect if it's a cool trick please share it with us!


Upload text explaining the Effect the Secret, and we now require a Video as well. You can even add a photo to help illustrate it better. When you upload a video please make sure you include both the performance and secret. You will get extra kudos for mentioning FreeMagicTricks4u.com in the video!


You can share any kind of trick you want, whether it is a street magic trick, coin trick, rope trick, levitation, card trick, anything! However your trick must be original, must be good and the performance and explanation given. You can upload as many tricks as you want.


For taking the time to add your trick you get a FREE Magic eBook. If your trick is good enough it may even be featured on my home page as "The Trick of the Month".


PLEASE NOTE: For your trick to be accepted and made into a web page you must explain both the EFFECT the SECRET and include a VIDEO.



Do You Know Any Cool Tricks?
Then share them with us fellow magicians. I can't wait to learn your cool trick. Thank you in advance for sharing!

Learn Other Visitors' Cool Tricks
Click on the links below to learn some other cool tricks. They were all added by other budding magicians who visited this page.
*

FREE

MAGIC DVD!

*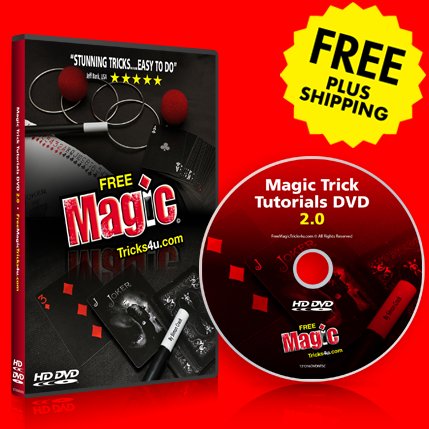 If you love magic check out my NEW Magic Trick Tutorials DVD 2.0, I'm currently running an offer on it where you get it for FREE - just cover my shipping and handling. Check it out HERE.

Also for a limited time get 7 FREE Bonuses including my Magic Vault a very personal collection 100's of digital magic eBooks!

E



JOIN FMT4U INSIDERS: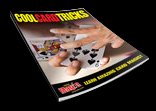 EEnter your email below for:

E• Free Membership to FMT4u Insiders
E• A FREE Magic Tricks eBook PDF
E• Updates when new tricks are added
E• Special deals ONLY for subscribers
Don't Worry: Your email address is totally secure, I promise not to spam you.
Return from Your Cool Tricks to FreeMagicTricks4u Home Page
---
LIKE THIS PAGE?