ADVERTISING
MAGIC TRICKS

Would you like to advertise your business on FreeMagicTricks4u.com?


Advertising magic tricks? If you have an awesome magic related website or service you would like to promote FreeMagicTricks4u.com could be the ideal place for you to advertise. You can contact me with the web form HERE.


Would you like people from all over the World to find YOUR business? Highly targeted traffic right to your  doorstep. Have a look at my stats to see if advertising here is right for you...


• 2 week FREE TRIAL (Cancel any time in the first 2 weeks at no charge)
• FreeMagicTricks4u receives over 80,000 unique visitors per month
• FreeMagicTricks4u currently has a Google PR of 4
• Your ad will appear on all major pages of FreeMagicTricks4u
• 100,000+ subscriber list
• No contract - cancel at any time
• Easy monthly payments via PayPal
• No additional charges for modifying your ad
• Clicks on your ad are tracked so you can monitor it's effectiveness
• Ad design service for an additional, small one off fee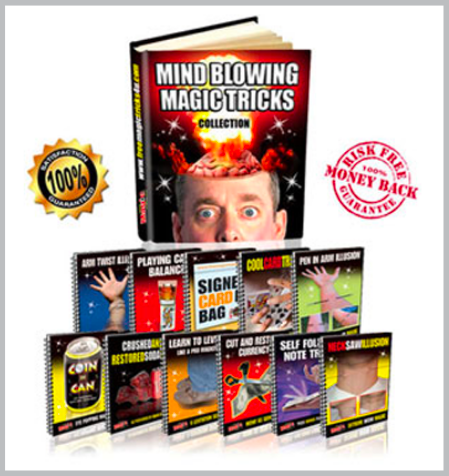 Current Introductory Rates:
230 x 230 Box Advert: ONLY $9.97 per month ------>

Advert Design Service: ONLY $9.97 per Ad

(Designed by a professional Graphic Designer,
unlimited revisions until you are happy)


We reserve the right to decline any advertising we feel unsuitable for FreeMagicTricks4u. If at any time you are not satisfied, we shall refund the balance of your payment and remove your ad. Prices are subject to change upon renewal.


Please Note: In compliance with Google's guidelines all advertiser links will include the "nofollow" attribute. Please read our ad disclosures Here.


Graphic Specifications:

• Width: 230 Pixels
• Height: 230 Pixels
• No Animation

(Feel free to download the advert template you can create your ad with HERE. Right click save target as or control click save link as on a Mac)


Premium Link Listing:
---

YourWebsiteName.com

"This is where a description of your business or service would be. You get many more words than a regular listing and a priority position. You even get a clickable screen shot of your website and space to provide a live contact email address."

Contact: youremail@address.com


---

If you would like to advertise in some other capacity please contact us and I'm sure we can come to an arrangement. Reach out to us by filling in the form below...


ADVERTISING FORM:
Return from Advertising Magic to FreeMagicTricks4u Home Page