FREE MAGIC EBOOK

DOWNLOADS!

Below are some really cool FREE magic eBook downloads for your enjoyment. If you are unsure how to download and view the eBooks please read the download instructions HERE.

Sponsored

*BONUS* FREE MAGIC EBOOK DOWNLOADS:

• You get an exclusive FREE eBook by signing up to my site HERE.
• You get another FREE eBook by submitting your own tricks HERE.


(Most of the eBooks above have full resale rights. This mean you can resell them to make money. You could sell them on your website, give them away or sell them on eBay!)



HERE ARE SOME MORE FREE MAGIC EBOOK DOWNLOADS:



Pencil Thru Bill eBook - Push a pencil through a bill without harming it!


David Blaine Magic eBook - Magic Tricks Revealed


David Copperfield Magic eBook - David's Magic Revealed


Video Vision Magic Trick eBook - Video Tape Trick


Fearson's Aces eBook - A Cool Magic Card Trick


Instant Sudoku Genius - A great little Sudoku trick


Traveling Ashes & Choices Trick - Some of Bryan Dean's Magic Free


DOWNLOAD INSTRUCTIONS: You will need Adobe Reader (the latest version is recommended) installed on your computer in order to open and read these ebooks. You can get Adobe Reader free HERE. (A new window will open so you can download without leaving this page). Once on the Adobe site click on Get Adobe Reader.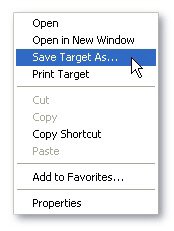 If you just want to open the eBooks in your browser window, you can just click on the links. However if you want to download the files to view later, then right click on the links (control click on a Mac) and choose "Save Target As" or "Save File As".


Navigate to where you want to save the file on your hard drive then click SAVE.


Once you have saved the file, locate where you saved it and double click to open. In order to print, open the downloaded file and select the "Print" option from the eBook menu.


TIP: If you have a magic related eBook you would like to give away free here to promote your website or service please send them to me and I will list them! All you have to do is email them to this address:



Return from Free Magic Ebook to FreeMagicTricks4u Home Page


---
LIKE THIS PAGE?
FACEBOOK COMMENTS