YOU CAN DO MAGIC TOO!
ABOUT ME


It's true you can do magic too! Hi my name is Simon Crack and welcome to FMT4u.com thanks for stopping by! This site is dedicated to my passion of MAGIC! I'm here to show you some very cool tricks.


This site really is a labor of love. I have been interested in magic ever since I can remember. Probably about the time this photo was taken... yep last week! ;-)
Over the years I have built up a large repertoire of magic tricks, gathering them from books, magic stores, T.V and of course the internet. I decided It was about time I share just a little of what I have learned to magic enthusiasts like you!  So FreeMagicTricks4u.com was born!


Well only the idea really! I knew I wanted to create a magic website but had very little knowledge of actually building a site. Luckily for me, and as if by magic I found Solo Build it! The easiest way I have found to build a website that works.


YOU CAN DO MAGIC JUST LIKE ME!


Below is a picture of me performing one of my first magic shows (I'm the guy in red) This was for a birthday. Since then I have performed many more shows for friends, family and other events.

Isn't exposing magic tricks wrong? Well yes and no. I believe if you are giving away the secret just for the sake of it, then yes. For example you show someone a trick then immediately give away the secret - what was the point of that? I'm not here just to crudely expose magic, but to teach people who have an interest in the art.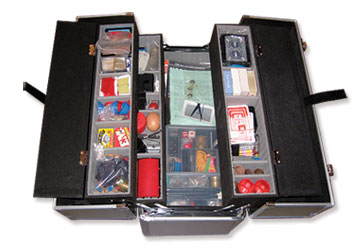 In the past couple of years I took some time away from this site and magic in general. I think I got a little burned out. But I'm back and looking forward to growing this site again!


You can see some of the many tricks I have collected over the years in my Magic Box. Here are just a few products on Amazon that are inside my Magic Box:

I look forward to showing you many of the magic tricks I have collected and hope you enjoy learning some old and new illusions. For beginners I hope I can show that you can do magic too!


I'm sure you will have fun with the trick tutorials on this site. Enjoy your stay at FreeMagicTricks4u.com and come back as often as you like, I am always updating it! Remember with these tricks you can do magic.


Don't forget to sign up for FREE at my homepage HERE to receive updates and special offers only for my subscribers. Also be sure to sign my Guestbook HERE and let me know what you think of this site.


Happy conjuring!

Simon Crack.



---
P.S Look out for the FreeMagicTricks4u.com logo scattered around my site. If you spot it, click it! and you will get BONUS free tricks and downloadable eBooks. Start by clicking my logo above.

P.P.S If you have an amazing magic trick you would like to teach me and all the visitors to this site share it HERE.

P.P.P.S Want to learn a magic trick that lets you build a successful and profitable website like mine? Learn the secret HERE.

*

FREE

MAGIC DVD!

*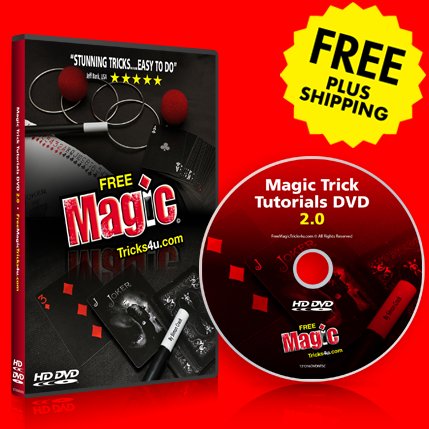 If you love magic check out my NEW Magic Trick Tutorials DVD 2.0, I'm currently running an offer on it where you get it for FREE - just cover my shipping and handling. Check it out HERE.

Also for a limited time get 7 FREE Bonuses including my Magic Vault a very personal collection 100's of digital magic eBooks!

E



JOIN FMT4U INSIDERS: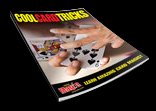 EEnter your email below for:

E• Free Membership to FMT4u Insiders
E• A FREE Magic Tricks eBook PDF
E• Updates when new tricks are added
E• Special deals ONLY for subscribers
Don't Worry: Your email address is totally secure, I promise not to spam you.

You can do magic! Feel free to drop me a line with any suggestions, comments or questions you may have. I will get back to you as soon as possible. You can contact me by entering your information below.


Privacy Notice: I HATE SPAM, and will never rent, sell or trade your contact information to anyone for any reason. I respect your privacy!

Return from You Can Do Magic to FreeMagicTricks4u Home Page
---
LIKE THIS PAGE?