MONEY TRICKS:

FLOATING BANK NOTE

This is one of the easiest money tricks to get started with. But it has a pretty cool effect.


THE EFFECT:  The performer lays a note flat in their palm. Slowly the note begins to rise up and float in the air! The other hand is placed under the note to prove there is no additional support. The note floats back down and both sides are clearly shown with nothing to find.


FMT4u Magic Store Now Open!
• Very easy to do
• Perform anywhere

• No strings or magnets

• Good beginner trick


LEARN SOME CRAZY MONEY TRICKS!


> NEW FreeMagicTricks4u Magic Store Now OPEN, Scratch That Magic Itch! <


THE SECRET:  To prepare for this trick, you'll need a thin sheet of clear plastic and some scissors. I got my plastic from a tasty croissant container, but your results may vary :P (Pic 1)

Cut out a thin strip that is just a bit smaller than the length of your bill, and about one inch wide. (Pic 2)
| | |
| --- | --- |
| Pic 1 | Pic 2 |

Get some clear tape (Pic 3) and create a small double sided tape loop. Alternatively use clear double sided stick tape. (Pic 4)

| | |
| --- | --- |
| Pic 3 | Pic 4 |

Stick the tape loop onto the center of your plastic strip. (Pic 5) Attach the plastic to the back of your note, making sure the edges of the plastic line up just shy of the edges of the note. (Pic 6)
| | |
| --- | --- |
| Pic 5 | Pic 6 |

Hold the note in your palm, plastic-side down. (Pic 7) Make sure your middle finger and thumb are able to get a grip on the plastic edges. You should be able to bend it like this. (Pic 8)
| | |
| --- | --- |
| Pic 7 | Pic 8 |

When performing, slowly bring your middle finger and thumb together to make the note rise into the air. (Pic 9)

You can pass your free hand underneath, to show your audience that there is nothing underneath. Be sure to keep the plastic hidden from view! This is important, you want your audience to be viewing from a slight top angle from above NOT from the side or you will flash the gimmick! (Pic 10)

When the trick is finished, flip the note over to show that there was no trickery. The plastic strip will lay flat against the note, and if you flip the note fast enough, the audience will not see it. The gimmick comes free easily enough if you wan't to remove it secretly and pass it out for examination.


| | |
| --- | --- |
| Pic 9 | Pic 10 |

TIP: For the best effect use a nice flat, crisp new bill. For another bill levitation effect check out the Floating Bill trick.

*

FREE

MAGIC DVD!

*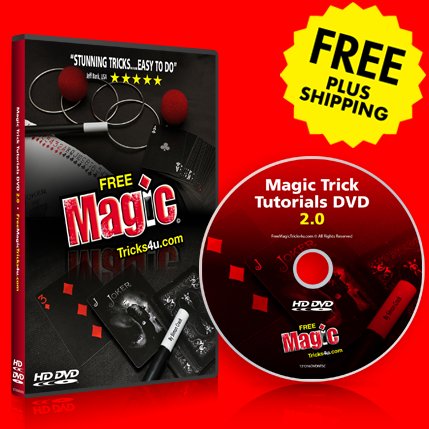 If you love magic check out my NEW Magic Trick Tutorials DVD 2.0, I'm currently running an offer on it where you get it for FREE - just cover my shipping and handling. Check it out HERE.

Also for a limited time get 7 FREE Bonuses including my Magic Vault a very personal collection 100's of digital magic eBooks!

E



JOIN FMT4U INSIDERS: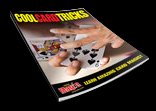 EEnter your email below for:

E• Free Membership to FMT4u Insiders
E• A FREE Magic Tricks eBook PDF
E• Updates when new tricks are added
E• Special deals ONLY for subscribers
Don't Worry: Your email address is totally secure, I promise not to spam you.

Click HERE for more Money Tricks

Return from Money Tricks to FreeMagicTricks4u Home Page


---
LIKE THIS PAGE?