FINGER TRICK:

FREAKY FINGER ILLUSIONS

No magician can deny the effectiveness of a good finger trick! You don't need any props, all you need is some skill that comes with practice!

THE EFFECT:  The performer shows only his hands, and proceeds to blow your mind with some very strange physical tricks. He seemingly breaks his pinky finger, stretches his thumb and pushes ones hand through another!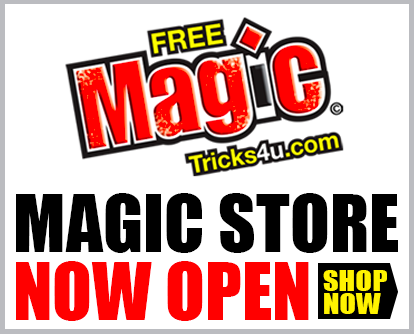 FMT4u Magic Store Now Open!
• Very easy to do
• Perform anywhere

• As performed by Dynamo

• No gimmicks


LET'S LEARN A FREAKY FINGER TRICK!


> NEW FreeMagicTricks4u Magic Store Now OPEN, Scratch That Magic Itch! <


THE SECRET: For this trick, you just need some dexterity and speed! You will need to bend your pinky naturally. (Pic 1) The difference is in how you present it to the audience. 

Make sure your finger is outstretched to the side. (Pic 2)
| | |
| --- | --- |
| Pic 1 | Pic 2 |

As you bend it, turn your pinky slightly so that it naturally bends in toward your hand. (Pic 3) Be careful not to hurt yourself!


Use your thumb to cover your pinky joint. This makes it look like your pinky is bending in an impossible way. (Pic 4)
| | |
| --- | --- |
| Pic 3 | Pic 4 |

With the next trick, the thumb stretch -  start with your thumb in your mouth at this position. (Pic 5) As you bring up your other hand to help with the pulling motion, swap your first thumb for the other, into your mouth quickly. (Pic 6)
| | |
| --- | --- |
| Pic 5 | Pic 6 |

Let your hands move into this position, and back up again quickly. (Pic 7) Replace the original thumb into your mouth as you pull your other hand away. (Pic 8) If done fast enough, no one will notice the switch! Do it a couple times then no more, don't give them enough time to figure it out.


| | |
| --- | --- |
| Pic 7 | Pic 8 |

With the final illusion, hand through hand - start in this position. (Pic 9)

As you prepare to make your hands 'pass' through each other, close the front hand while simultaneously opening the back hand. (Pic 10)


| | |
| --- | --- |
| Pic 9 | Pic 10 |

As you are doing this, move the fist forward while you move the back hand away. This will make it look like they have passed through each other! (Pic 11). This optical illusion recently wen't viral on Twitter!


Pic 11
*

FREE

MAGIC DVD!

*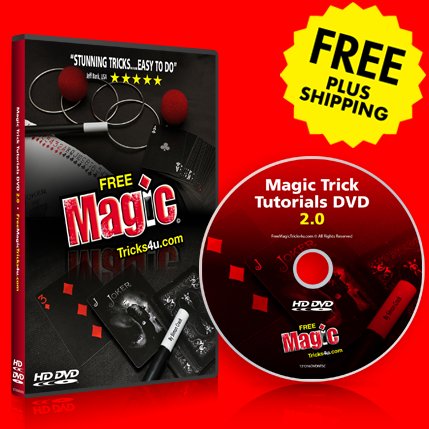 If you love magic check out my NEW Magic Trick Tutorials DVD 2.0, I'm currently running an offer on it where you get it for FREE - just cover my shipping and handling. Check it out HERE.

Also for a limited time get 7 FREE Bonuses including my Magic Vault a very personal collection 100's of digital magic eBooks!

E



JOIN FMT4U INSIDERS: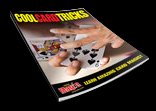 EEnter your email below for:

E• Free Membership to FMT4u Insiders
E• A FREE Magic Tricks eBook PDF
E• Updates when new tricks are added
E• Special deals ONLY for subscribers
Don't Worry: Your email address is totally secure, I promise not to spam you.

Click HERE for more Free Street Magic

Return from Finger Trick to FreeMagicTricks4u Home Page


---
LIKE THIS PAGE?