ROPE TRICKS:

ZIG ZAG & STIFF ROPE

Read on to see two amazing rope tricks revealed for free! These are really simple illusions that take only a few minutes of practice!

THE EFFECTS:  The performer feeds a rope into a plastic case. With a quick movement, the case slides apart in two pieces, showing that the rope has been split in half! But when the case is put back together, the rope is mysteriously whole again. The string can be pulled back and forward and at any time the spectator can say stop and the magician can cut the rope and heal it.


For the second trick an ordinary looking rope suddenly becomes stiff and can support itself in midair, no wires or magnets in fact nothing is added or taken away. At any time the the performer commands it to become limp again!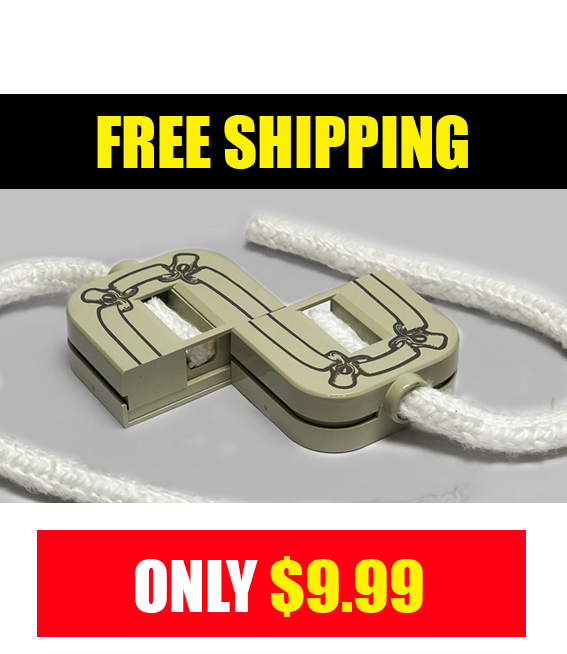 Zig Zag Rope
• Easy difficulty level

• A few minutes of practice is all you need

• Great close and stage effect

• Really visual illusion


ROPE TRICKS COMING RIGHT UP!


> Free Magic Trick Tutorial DVD 2.0 - Just Pay Shipping & Handling Click HERE <


THE SECRET: For the first trick you need the Zig Zag Rope gimmick, the rope case has two secret compartments that slide into view, revealing two identical cut off bits of rope. (Pic 1)

When the case is closed, they slide out of view. (Pic 2)  When opened or closed quickly enough, no one can see the moving parts inside. This time the hand really is quicker than the eyes!

| | |
| --- | --- |
| Pic 1 | Pic 2 |
When the full rope is inside and the illusion is on display, you can visualize how the rope goes through the case (Pic 3). From the left side, the rope enters and turns upward. Then it turns to the right and comes all the way across the middle of the case (where I'm pointing) where it makes two more quick turns and exits out the right side of the case!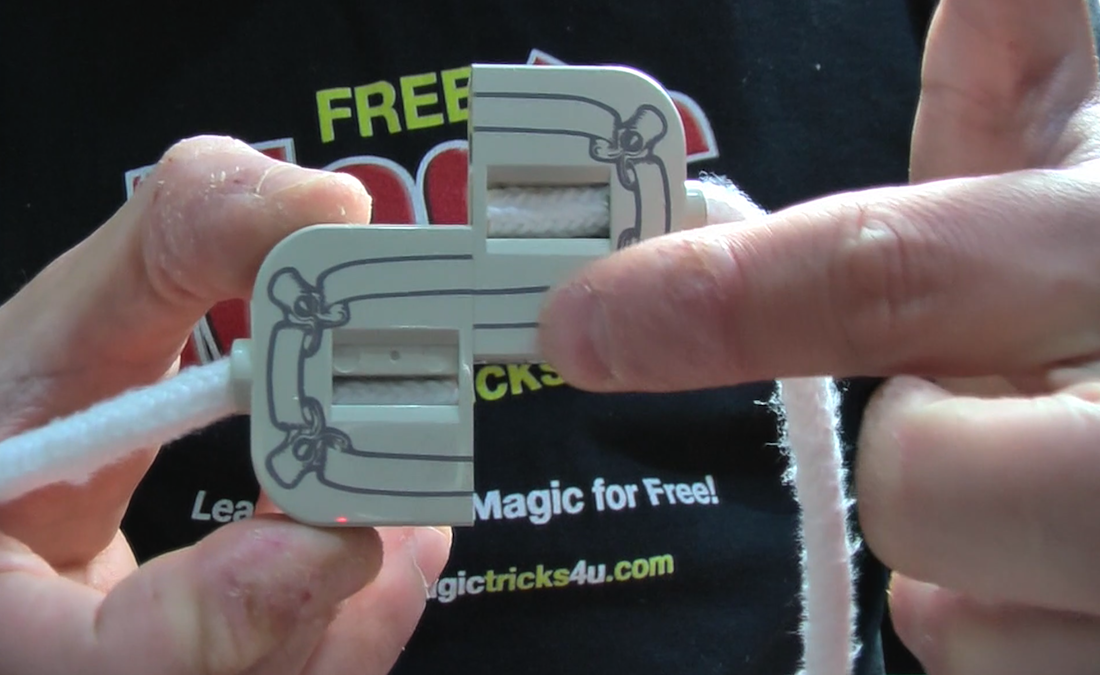 Pic 3
Get the spectator to say stop and you can cut and restore the rope at will. The rope can be examined at the end but not the case, put that away.


For the second illusion you will need the Stiff Rope gimmick. Take a close look and see the segmented construction of the rope. (Pic 4) If you hold the rope one way, it will fall and hang just like a real rope. (Pic 5)
| | |
| --- | --- |
| Pic 4 | Pic 5 |
However, if you turn the rope upside down (the move will go unnoticed), those segments will lock themselves into place. (Pic 6) Allowing the rope to hold itself straight! (Pic 7)


| | |
| --- | --- |
| Pic 6 | Pic 7 |
You can grab the rope in the middle and it will still hold straight. When you are ready to end the trick, simply release your grip on the rope and it will turn 180º in your hand to instantly become limp. (Pic 8) Loosely curl up the rope to prove it's normal again and put it away.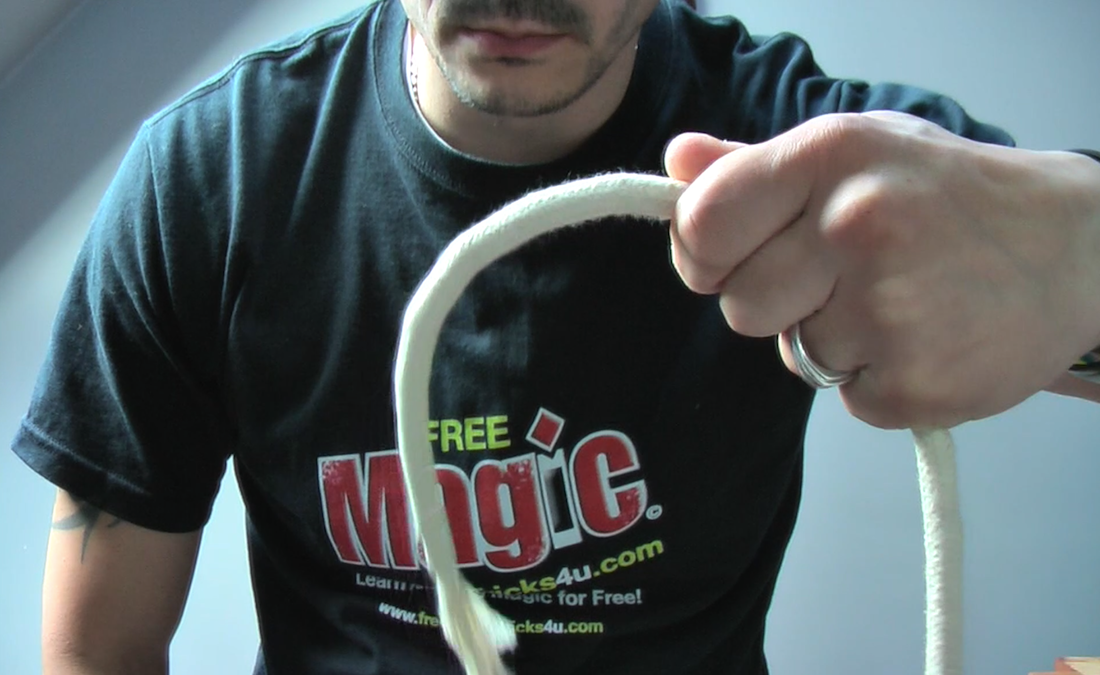 Pic 8
Stiff Rope Trick
NEW MAGIC SHOP! We now have a limited number of Zig Zag Rope and Stiff Rope gimmicks available in our new Magic Store.


We also have a number of other stunning tricks in Store. By the way did I mention we offer FREE Worldwide Shipping and a 100% money back guarantee on ALL orders, no questions asked. :-)


For a FREE cool stretch rope trick click HERE.

*

FREE

MAGIC DVD!

*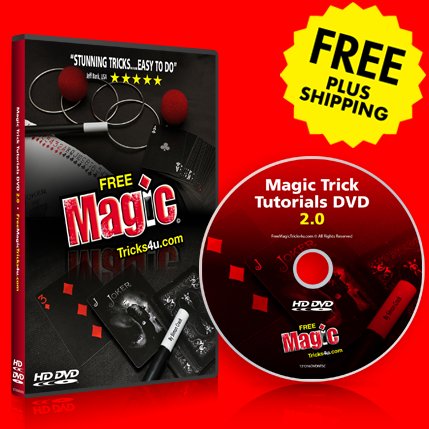 If you love magic check out my NEW Magic Trick Tutorials DVD 2.0, I'm currently running an offer on it where you get it for FREE - just cover my shipping and handling. Check it out HERE.

Also for a limited time get 7 FREE Bonuses including my Magic Vault a very personal collection 100's of digital magic eBooks!

E



JOIN FMT4U INSIDERS: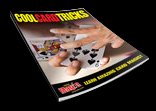 EEnter your email below for:

E• Free Membership to FMT4u Insiders
E• A FREE Magic Tricks eBook PDF
E• Updates when new tricks are added
E• Special deals ONLY for subscribers
Don't Worry: Your email address is totally secure, I promise not to spam you.

Click HERE for more Free Street Magic

Return from Rope Tricks to FreeMagicTricks4u Home Page


---
LIKE THIS PAGE?