BAR TRICKS:

COIN & CARD BAR BET

While not strictly a magic trick this is still one of my favourite bar tricks to perform. I like to set
it up as a proposition bet to get some free stuff. For example...


THE EFFECT: I may say to someone "I bet you I can remove the card from under the coin without it falling" then I say "If I can't I will buy you a drink, if I can you buy me a drink!"  That will set your mates up nicely :-) Be sure to watch the full performance below, and then learn the super easy secret...


Become an amazing magician own all my tutorial videos on CD HERE.

READY TO AMAZE WITH BAR TRICKS? READ ON!

THE SECRET: Pub bets are great in that they usually have such a simple secret and this one is really no exception. It's all about the 'flick' and 'balance'. It will take lots of practice to get it right, but the effect is totally worth it! The best illusions always take a bit of practice to get them just right.

THE METHOD: What do I mean? Well when you place the card and coin on your fingertip you will need to make sure they are balanced evenly. The coin needs to be in the dead center of the card and the coin/card needs to be in the dead center of your fingertip. You should be able to feel when you get the balance right.


The next part that needs practice is the 'flick' move. You will need to strike the card by flicking the side of it with your finger. You need to make sure you hit the card exactly on its side edge in a horizontal motion. Don't flick down on the card and don't flick from under it. If you do, the coin and card will fall to the ground, ruining your trick and you'll have to buy your mate a drink of their choice!


TIP: You can always let your mates have a go if they want before you show them how it's done. Even if they figure out how to do it (which they won't) it still takes quite a bit of practice to do reliably. You will be the practiced one, not them!

*

FREE

MAGIC DVD!

*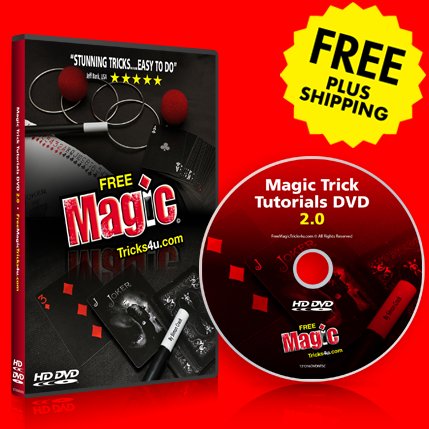 If you love magic check out my NEW Magic Trick Tutorials DVD 2.0, I'm currently running an offer on it where you get it for FREE - just cover my shipping and handling. Check it out HERE.

Also for a limited time get 7 FREE Bonuses including my Magic Vault a very personal collection 100's of digital magic eBooks!

E



JOIN FMT4U INSIDERS: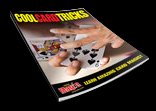 EEnter your email below for:

E• Free Membership to FMT4u Insiders
E• A FREE Magic Tricks eBook PDF
E• Updates when new tricks are added
E• Special deals ONLY for subscribers
Don't Worry: Your email address is totally secure, I promise not to spam you.

Click here for more Free Coin Tricks

Return from Bar Tricks to FreeMagicTricks4u Home Page


---
LIKE THIS PAGE?