EASY CARD TRICKS:
COOL CARD VANISH


This is certainly one of my favourite easy card tricks to perform. It's a classic card trick that still amazes even today. Yet the secret is so simple. Keep reading, dear magician!



This trick is very versatile too it can be performed online (like this!) or in person with a pack of cards or even on a T-shirt. Yes, best of all you can carry this trick around actually on your own T-shirt. Get your awesome tee from my CafePress store HERE.


THE EFFECT: Right, lets try it out now! I want you to look at the cards below and then choose one. Do not click on your chosen card yet, simply keep it safe in your mind. Got one chosen?.....great, now concentrate really hard on your card, and I'm going to try something...Now scroll this image down using the bar on the picture....


LET'S MASTER SOME EASY CARD TRICKS!

I have made your chosen card vanish! - Now how exactly did I do that?


THE SECRET: If you have not worked it out already, then here is the super simple secret. All the cards used in the trick are completely different. It does not matter which card you choose at the beginning because when you scroll down all the cards are different! Pretty sneaky huh?


Although very simple in principle I bet it fooled you at first. That's what makes it so cool. This tricks works really well as an online 'viral' video as well. Want to fool your friends? Just share this page with them at the bottom of the page by clicking the Facebook or Twitter icons.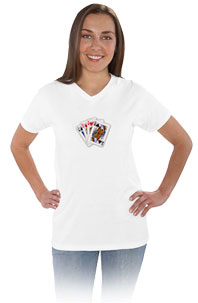 I have also recreated this classic trick on a T-shirt. The playing cards are printed both on the front and back of the T-shirt! Below is an example of how you could perform this trick.


Get a spectator to memorise a card on your back. Get them to concentrate really hard on it, then turn around and declare "I have made your card vanish!" Your spectators will be absolutely amazed!


This trick also works great on greetings cards, although I prefer to perform it with a T-shirt. If you would like to get a T-shirt or greetings card for yourself, then simply visit my CafePress store HERE.
*

FREE

MAGIC DVD!

*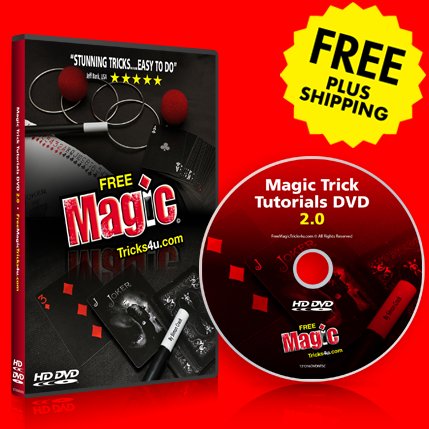 If you love magic check out my NEW Magic Trick Tutorials DVD 2.0, I'm currently running an offer on it where you get it for FREE - just cover my shipping and handling. Check it out HERE.

Also for a limited time get 7 FREE Bonuses including my Magic Vault a very personal collection 100's of digital magic eBooks!

E



JOIN FMT4U INSIDERS: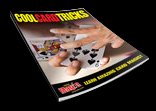 EEnter your email below for:

E• Free Membership to FMT4u Insiders
E• A FREE Magic Tricks eBook PDF
E• Updates when new tricks are added
E• Special deals ONLY for subscribers
Don't Worry: Your email address is totally secure, I promise not to spam you.

Click here for more Card Tricks

Return from Easy Card Tricks to FreeMagicTricks4u Home Page


---
LIKE THIS PAGE?