FUNNY PRANKS:

HALLOWEEN TRICK

Funny pranks for halloween - I used to perform a version of this trick called Zombie Ball which I now stock in my shop HERE and always loved doing it. This is the impromptu version.


THE EFFECT:
The magician shows an ordinary cloth front and back. Suddenly the cloth begins to move by itself almost as if a ghost is controlling it. The cloth rises up and seems to be able to pull the magician left and right at will.
The magician turns around to show that there really is nothing behind the cloth but when he faces the front the cloth comes to life again, rising up, down, left and right!


Finally the magician screws up the cloth to show there really is nothing in the cloth at all. Watch the effect below then learn these funny pranks for Halloween...


(Watch to the end to see my Son trying to get in on the video! :-)


> Free Magic Trick Tutorial DVD 2.0 - Just Pay Shipping & Handling Click HERE <


THESE FUNNY PRANKS WILL HAVE YOUR FRIENDS LAUGHING!



THE SECRET: Such a simple secret with this trick. But it's all in the performance! All you need is an ordinary cloth and anything lightweight which is roughly half the width of the cloth. This could be a chop stick, butter knife, wooden spoon or in my case a wooden fork.


Hold the cloth up with one hand on either side. Hold the fork (or whatever you are using) behind the cloth in one hand, fingers in front of the cloth, thumbs behind (Pic 1). Push the fork into the cloth and from the front it will look like the cloth is rising up by itself (Pic 2).

During your performance you can show behind the cloth by bringing the fork up in line with your forearm (Pic 3). You obviously can't turn 360 degrees, but you can turn over 45 degrees without being caught. A wooden (or flesh colored) item works well in short sleeves as it blends in more and is not as noticeable.


Similarly if you are wearing dark colors you can use a dark item to push the cloth up. Although make sure the cloth is not too thin so the item can been seen through the cloth


Classic Zombie Floating Ball
This is also how you can show the front and back of the cloth (still facing your audience) whilst still hiding the fork. Simply hold the fork against your forearm and show the back of the cloth by crossing your arms.


Make sure to practice this move in front of a mirror to get your angles perfected. This is one of my favorite pranks - try it out this Halloween!


TIP: Alternatively you can perform this trick at a restaurant with a plastic fork/knife and a napkin. You can also get rid of the item by secretly dropping it into your lap before handing the napkin to your spectators for examination. Don't drop a metal fork or knife into your lap - ouch.
*

FREE

MAGIC DVD!

*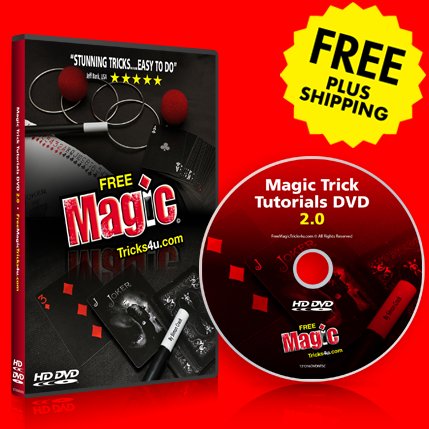 If you love magic check out my NEW Magic Trick Tutorials DVD 2.0, I'm currently running an offer on it where you get it for FREE - just cover my shipping and handling. Check it out HERE.

Also for a limited time get 7 FREE Bonuses including my Magic Vault a very personal collection 100's of digital magic eBooks!

E



JOIN FMT4U INSIDERS: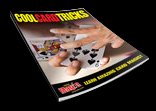 EEnter your email below for:

E• Free Membership to FMT4u Insiders
E• A FREE Magic Tricks eBook PDF
E• Updates when new tricks are added
E• Special deals ONLY for subscribers
Don't Worry: Your email address is totally secure, I promise not to spam you.
If you want to scare your mates this Halloween click here for more funny pranks.


Click HERE for more Free Street Magic


Return from Funny Pranks to FreeMagicTricks4u Home Page
---
LIKE THIS PAGE?