MAGIC ILLUSION:

FIRE COIN TRICK

This magic illusion could very well be your signature trick. It has certainly become one of mine. This one looks like real magic. But be warned it involves fire so is an ADULT TRICK ONLY!



WATCH THEIR EYES 'LIGHT UP' WITH THIS MAGIC ILLUSION!
THE EFFECT:
The magician (you) shows a piece of string to the audience and asks them to watch closly. Holding the string clearly in his hand the magician takes a match or lighter and sets fire to the string. Suddenly in a flash the string vanishes and a coin appears!
The coin can be handed out for examination and the magician's hands can be checked thoroughly there is nothing to find. Watch the effect in action...


> Free Magic Trick Tutorial DVD 2.0 - Just Pay Shipping & Handling Click HERE <


THE SECRET: For this magic illusion you are going to need to purchase some "Flash String". This is a specially treated string that, when set on fire gives a very cool flash of fire before burning into nothing. The effects with this gimmick are endless (you can get Flash Paper too!). Try this link from Amazon:


10 M fire magic refill thread / refill rope - Fire Magic Tricks

To set this trick up all you need to do is palm a coin in your hand, clipped between your pointer and middle finger (Pic 1). In this position you can move your hands around quite naturally - make sure to keep your palm facing towards your body to keep the coin hidden.

Take a small piece of Flash String in the same hand as you are hiding the coin. You don't need much string only a couple of centimeters. The smaller the piece of Flash String the quicker it burns up. You obviously want the string to burn up real quick in a magical flash not burning for ages, spoiling the effect and increasing your chances of getting burned yourself.

Show the string to your audience and take a match or lighter and let the flame touch the Flash String (Pic 2). This will produce a nice flash, which your spectators will not be expecting. This acts as great misdirection for you to simply push the coin into view with your thumb (Pic 3).


Hand the coin out for examination and show your hands to be completely empty. This same principle can be use to produce any small objects of your choosing. Although it only really works once on the same audience as they will know what to expect if you do it again.



TIP: What I like to do when performing this trick is try and find some similar looking string or thread and pretend to take a piece of it - really substituting the gimmicked Flash String.

For example if you are performing magic and there is a woolen rug on the floor pretend to take a few fibres from the rug. If a spectator is wearing a woolen top - again pretend to pluck a fibre from it for the trick. Just palm the Flash String in your hand and just say something like "Can I just borrow this from your top!"


Use your imagination and think on your feet. Maybe someone in the audience is wearing a woolen hat, well you get the idea...


The great thing about this magic illusion is that you end the trick completely clean. There is nothing to find as the flash string burns into nothing! Pretty cool hey?


TIP: Try Amazon for some Flash String:

10 M fire magic refill thread / refill rope - Fire Magic Tricks

* WARNING: BE VERY CAREFUL WHEN HANDLING FLASH ITEMS! *
*

FREE

MAGIC DVD!

*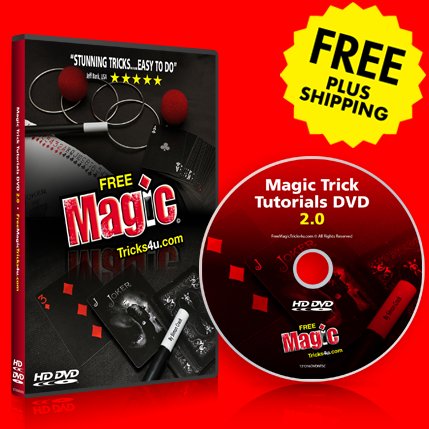 If you love magic check out my NEW Magic Trick Tutorials DVD 2.0, I'm currently running an offer on it where you get it for FREE - just cover my shipping and handling. Check it out HERE.

Also for a limited time get 7 FREE Bonuses including my Magic Vault a very personal collection 100's of digital magic eBooks!

E



JOIN FMT4U INSIDERS: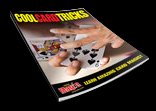 EEnter your email below for:

E• Free Membership to FMT4u Insiders
E• A FREE Magic Tricks eBook PDF
E• Updates when new tricks are added
E• Special deals ONLY for subscribers
Don't Worry: Your email address is totally secure, I promise not to spam you.
For more magic illusion check out the links below...

Click HERE for more Free Coin Tricks

Return from Magic Illusion to FreeMagicTricks4u Home Page


---
LIKE THIS PAGE?