KEY MAGIC TRICK:

KEY IN BOTTLE

Here is another key magic trick that is an instant classic. This trick is often performed with a coin but there is something about using a key which makes it that much more impactful. You can also perform the ring off key tricks as a BONUS. 


The key can be handed out for examination with a simple switch slight, and you can use any regular plastic or glass bottle for the effect. I suggest practicing with a plastic bottle first then moving on to a glass one. Let's jump into it...


THE EFFECT:  The performer shows a regular looking key and a bottle to the spectators - the key is clearly too big to go inside the bottle - suddenly the magician pushes the key visually into the bottle. It really is inside and it's not coming back out any time soon, stunning!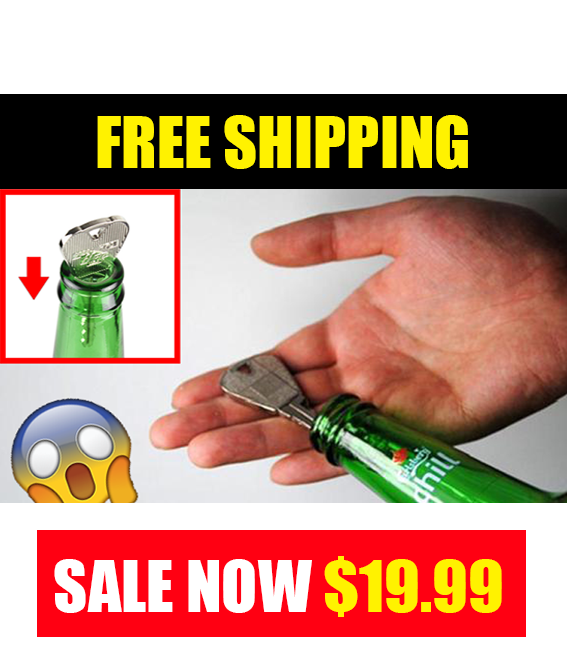 Key in Bottle
• Extremely visual

• Ring off key BONUS trick

• Perfect for table hopping

• Instant classic

• Integrates well with other key tricks


WATCH AND LEARN THIS SWEET KEY MAGIC TRICK


> Get the Key In Bottle Trick HERE With FREE Worldwide Shipping & $5 OFF! <


THE SECRET: For this key magic trick you need a special gimmicked key. Which I now stock in my new magic store HERE. The key's sides fold with internal rubber bands to allow it to slip easily into the bottle then spring back to normal! (Pics 1 & 2) It's a high quality, precision engineered gimmick.


| | |
| --- | --- |
| Pic 1 | Pic 2 |
THE PERFORMANCE: Start by holding the key so that the head is concealed in your hand. (Pic 3) Using your curled ring finger and pinky, you can secretly begin folding in the edges of the key. (Pic 4)


| | |
| --- | --- |
| Pic 3 | Pic 4 |
Begin to put the key into the bottle. (Pic 5) Continue the insertion, making sure to keep the gimmicked part of the key hidden! (Pic 6)


| | |
| --- | --- |
| Pic 5 | Pic 6 |
Quickly tap it in the rest of the way with your open palm. (Pic 7) This fast action will make it impossible for the audience to notice the gimmick. Once the key is fully inside, it will open to its full size, making it too large to pass back through the opening of the bottle. (Pic 8) The trick is complete! You can cut the plastic bottle open to show the spectator that's the 'only' way to get the key out.


| | |
| --- | --- |
| Pic 7 | Pic 8 |
In secret to retrieve the key, slide it toward the bottle opening and press down on the head of the key with your index finger. (Pic 9) This will fold the key and allow you to remove it. (Pic 10)


| | |
| --- | --- |
| Pic 9 | Pic 10 |
This removal method is not always possible with a glass bottle so alternately, you can hook it with a clothes hanger and remove it that way! (Pic 11)


Pic 11
BONUS RING OFF KEY EFFECT!


Here's a cool bonus key magic trick you can perform with the folding key. The ring off key trick. There are a couple of ways of performing this. With a handkerchief (you can even let the spectator hold the key tip!) or the arguably more visual removal, just with the key and ring. I will leave it to you to perform the version you feel most comfortable with! Watch the effects below...


> Get the Key In Bottle Trick HERE With FREE Worldwide Shipping & $5 OFF! <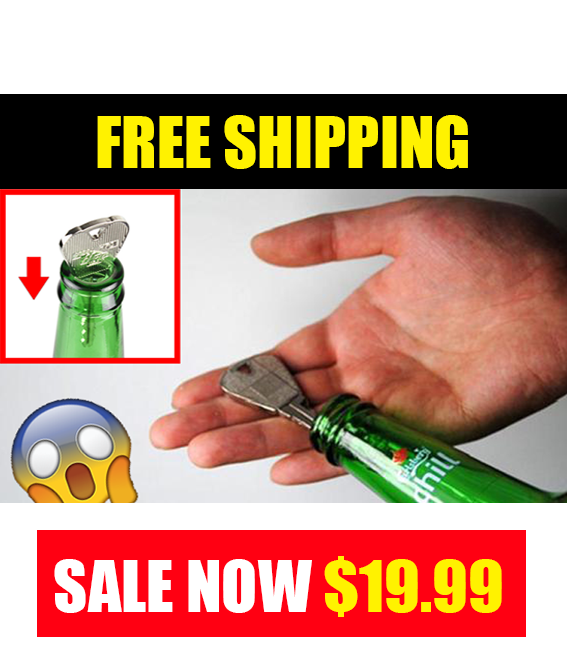 Key in Bottle

THE GIMMICK 'SWITCH' MOVE - ADVANCED


If you want to hand out the key before the trick for examination you are supplied with a duplicate un-gimmicked key. This key looks identical to the gimmicked key however it doesn't fold. Here is a very simple switch move you can perform if you wish.


It's really not necessary to do, if you are just starting out - but it certainly adds to the impact if you can master it. There are other ways to switch the key but I find this the easiest and most natural move to do while talking.


> Get the Key In Bottle Trick HERE With FREE Worldwide Shipping & $5 OFF! <


TIP! I would first perform the ring off key effect then go into the key in bottle trick. If performing with a plastic bottle after the effect you can carefully cut into it to show the spectator that's the only way to get the key out. If using a glass bottle you can carefully smash it, by wrapping it in a cloth and hitting it with a hammer. Obviously be super careful if doing the latter!


NEW MAGIC SHOP! If you missed the FIRE SALE we ran last week I've just knocked $5 off the price - so grab your Key in Bottle gimmick in our Magic Store HERE.

We also now stock extra rubber bands in case the bands in your key ever break or need replacing. They are pretty robust to be fair, but pays to play it safe!


TIP! Checkout the Haunted Key and Impossible Key for more key magic tricks. You will have a cool key trick routine!


*

FREE

MAGIC DVD!

*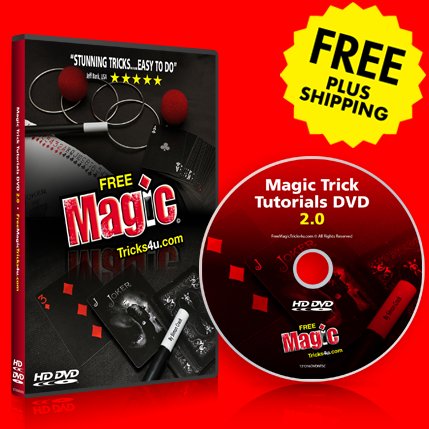 If you love magic check out my NEW Magic Trick Tutorials DVD 2.0, I'm currently running an offer on it where you get it for FREE - just cover my shipping and handling. Check it out HERE.

Also for a limited time get 7 FREE Bonuses including my Magic Vault a very personal collection 100's of digital magic eBooks!

E



JOIN FMT4U INSIDERS: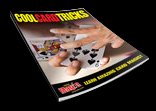 EEnter your email below for:

E• Free Membership to FMT4u Insiders
E• A FREE Magic Tricks eBook PDF
E• Updates when new tricks are added
E• Special deals ONLY for subscribers
Don't Worry: Your email address is totally secure, I promise not to spam you.

Click HERE for more Free Street Magic

Return from Key Magic Trick to FreeMagicTricks4u Home Page


---
LIKE THIS PAGE?
FACEBOOK COMMENTS