MONEY MAGIC :

BITE & RESTORED BILL

This money magic is always a good one to have in your back pocket, whether on the street, at home or in a pub! The effect is so visual that you'll have people wondering what the heck is going on ;)

THE EFFECT:  The performer appears to bite a chunk out of a bank note, then magically makes the piece instantly appear back on the note, and shows the entire note to be whole again!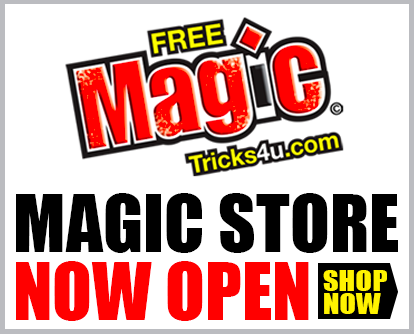 FMT4U Magic Store Now Open!
• Easy difficulty level
• Awesome effect

• Perform Anywhere

• Great for table hopping


EPIC MONEY MAGIC, JUST FOR YOU!


> NEW FreeMagicTricks4u Magic Store Now OPEN, Scratch That Magic Itch! <

THE SECRET: To prepare this trick, you'll need to fold your note exactly in half. (Pic 1) Cut two small slits in the bill with scissors. Make them at least an inch apart, and about a half an inch deep. (Pic 2)


| | |
| --- | --- |
| Pic 1 | Pic 2 |

You'll end up with a flap that should look similar to this. (Pic 3) To perform, show the bank note by holding it at the sides pulled tight (the cuts will not be seen). Fold the note in half, then as you go to bite the note, secretly fold the flap down, towards you in one fluid motion. Pretend to have the bitten piece in your mouth. (Pic 4)
| | |
| --- | --- |
| Pic 3 | Pic 4 |

Hold the flap down with your thumb. It will look like this from the front. (Pic 5) When you are ready to restore the 'bitten' piece of the note, simply let your thumb release the flap. It will be unnoticeable by the audience if you do the move quickly. (Pic 6)


| | |
| --- | --- |
| Pic 5 | Pic 6 |

To make sure the flap returns to its proper place, slide your thumb upwards at the same time, rolling the note slightly with your pointer finger, forcing the flap into place. (Pic 7)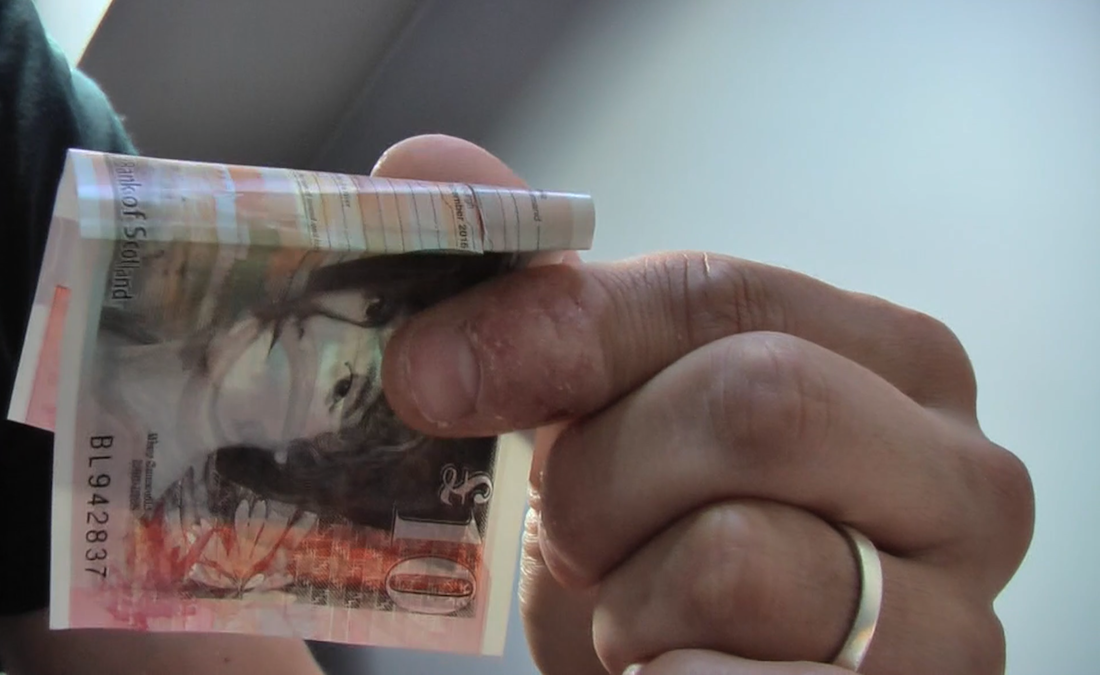 Pic 7

Unfold the note and hold it out flat to face your audience. Because you are holding it firmly, the small cuts you made will not be seen! An alternative restore is to simply grab each side of the note and pull out quickly to show the note has restored. You can place the note in your pocket and then, if they ask to look at it - have a duplicate you can give them instead ;-)


NEW MAGIC SHOP! Check out our other stunning tricks in Store. We offer FREE Worldwide Shipping and a 100% money back guarantee on ALL orders, no questions asked. :-)


*

FREE

MAGIC DVD!

*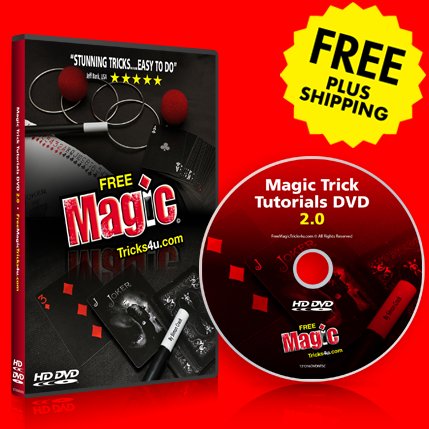 If you love magic check out my NEW Magic Trick Tutorials DVD 2.0, I'm currently running an offer on it where you get it for FREE - just cover my shipping and handling. Check it out HERE.

Also for a limited time get 7 FREE Bonuses including my Magic Vault a very personal collection 100's of digital magic eBooks!

E



JOIN FMT4U INSIDERS: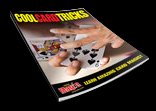 EEnter your email below for:

E• Free Membership to FMT4u Insiders
E• A FREE Magic Tricks eBook PDF
E• Updates when new tricks are added
E• Special deals ONLY for subscribers
Don't Worry: Your email address is totally secure, I promise not to spam you.

Click HERE for more Free Street Magic

Return from Money Magic to FreeMagicTricks4u Home Page


---
LIKE THIS PAGE?
FACEBOOK COMMENTS