Advertising Magic Tricks


Would you like to advertise your business on FreeMagicTricks4u.com?


Advertising magic tricks? If you have a magic related website or service you would like to promote FreeMagicTricks4u.com could be the ideal place for you to advertise. You can contact me with the web form HERE.


Would you like people from all over the world
to find YOUR business? Highly targeted traffic
right to your doorstep. Have a look at my stats
to see if advertising here is right for you...


• 2 week FREE TRIAL (Cancel any time in the first 2 weeks at no charge)
• FreeMagicTricks4u receives over 3,500 unique visitors per day
• That equates to 90,000+ per month and growing
• FreeMagicTricks4u currently has a Google PR of 4
• Your ad will appear on all major pages of FreeMagicTricks4u
• 90,000+ subscriber list
• No contract - cancel at any time
• Easy monthly payments via PayPal
• No additional charges for modifying your ad
• Clicks on your ad are tracked so you can monitor it's effectiveness
• Ad design service for an additional, small one off fee


Current Introductory Rates:
115 x 100 Box Advert: ONLY $9.97 per month ------>

Advert Design Service: ONLY $9.97 per Ad
(Designed by a professional Graphic Designer,
unlimited revisions until you are happy)


We reserve the right to decline any advertising we feel unsuitable for FreeMagicTricks4u. If at any time you are not satisfied, we shall refund the balance of your payment and remove your ad. Prices are subject to change upon renewal.


Please Note: In compliance with Google's guidelines all advertiser links will include the "nofollow" attribute. Please read our ad disclosures Here.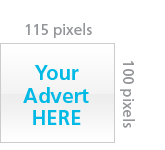 Graphic Specifications:

• Width: 115 Pixels
• Height: 100 Pixels
• No Animation

(Feel free to download the advert template you can create your ad with HERE. Right click save target as or control click save link as on a Mac)


If you would like to advertise your website on my Links Page as a premium listing you can do so for $9.97 per month. Your listing will be much more prominent than regular listings, be tracked for clicks and look similar to the following...


---

YourWebsiteName.com
"This is where a description of your business or service would be. You get many more words than a regular listing and a priority position. You even get a clickable screen shot of your website and space to provide a live contact email address."
Contact: youremail@address.com


---


NEW! Advertise on my YouTube Videos

TubeMogul can help you buy targeted ads live on my YouTube videos in minutes, for more information click HERE.


Here are some reasons you may wish to advertisise on my YouTube Channel and videos:


• #72 Most Viewed (All Time) Directors
• Channel Views: 274,064
• Total Upload Views: 25,617,537
• YouTube Subscribers: 15,142
• Most viewed video: 5,457,186 views



NEW! Feature in Jump Magic iPhone / iPad / iPod Touch Game

Would you or your business like a chance to actually appear in Jump Magic FREE?. I am setting up Crowd Funding to offer my subscribers a chance to appear in the game or come up with a special powerup that YOU create and I impliment into the game, for all to play.


Here Are Your Options:

Here's the deal. The game is pretty much complete. I've played it ALOT and I really like it but I still have many more ideas for extra cool stuff I could include in the game, like more levels, powerups characters etc. This is where you or your business can help. I'm offering the following spots for a fee:


• Pledge $1 or more: Thanks for being a part of the project. Thank you...that's it!

• Pledge $10 or more: We'll add a special thanks to you with your name in the credits of the game.

• Pledge $25 or more: Special Edition "Jump Magic" T-Shirt.

• Pledge $50 or more: Be an exclusive beta tester (only 50 slots available) to provide essential feedback to ensure that the game launches flawlessly.

• Pledge $100 or more: Design your own Jump Magic character or we can make a caricature of you and put it into the game for all to play.

• Pledge $250 or more: Autographed Jump Magic artwork complete with awesome frame - mailed anywhere in the World.

• Pledge $500 or more: Tell us a strength or special ability that describes you or your business and we'll create a power up related to that ability within the game. We'll work with you to create it and then add it into the game for others to use to help them win the game!

• Pledge $1,000 or more: Your company's logo integrated onto the front of a character within the game for all to use as their character.

• Pledge $2,000 or more: All in one package. You receive all the awards mentioned above.


Your donations will go towards incoroprating your character/powerup into the game, improvements/bug fixes and for advertising to get it to the top of the App Store chart!


Remember if you donate to help make Jump Magic FREE a success you or your business could benefit too!


Please fill in the brief form below to show your interest and we will get back to you. Mention if you are looking to have a box advert, premium listing or are interesting in any other form of advertising. Please note that both forms of advertising come with the two week free trial. We strive to have your ad up and running within 24 hours of receipt. Thank you for choosing FreeMagicTricks4u.com.


(If you would like to advertise in some other capacity please contact us and I'm sure we can come to an arrangement)
Return from Advertising Magic to FreeMagicTricks4u Home Page