COIN TRICK:

COIN THROUGH MATCHBOX

This coin trick is great for some visual magic using everyday items. Let's get some household bits and amaze our friends :)


THE EFFECT:  The performer places a coin on top of an empty matchbox. He taps the coin with a pack of playing cards, and the coin magically penetrates inside of the matchbox!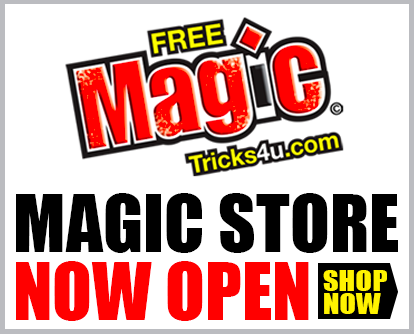 FMT4u Magic Store Now Open!
• Super easy to do
• Very visual

• Perfect for table hopping

• Use everyday items!


LEARN THIS AMAZING COIN TRICK NOW!


> NEW FreeMagicTricks4u Magic Store Now OPEN, Scratch That Magic Itch! <

THE SECRET: You'll need a second coin and some adhesive tape for this illusion, but don't tell anyone! (Pic 1)

Before your performance, tuck one of the coins into the gap between the matchbox and its lid. (Pic 2) Don't allow any of the coin to poke out where someone might see it. Leave the matchbox open in this position as you begin the trick.


| | |
| --- | --- |
| Pic 1 | Pic 2 |
Tilt the box toward the audience to show that it is completely empty. (Pic 3)

Close the box and put it down on the table. (Pic 4) The coin that was placed inside will now secretly drop into the box. Be careful not to move the box around too much, or you may hear the coin moving around inside and ruin the trick!


| | |
| --- | --- |
| Pic 3 | Pic 4 |
Place your main coin on the center of the matchbox. (Pic 5)

Your playing card box will need to also be previously prepared with a roll of adhesive tape. (Pic 6) Fold to make it double sided or use thin double sided sticky tape. This is what will pick up the coin and make it appear to have vanished into the box! You can reduce the stickiness of the tape a little by dabbing it on anything a couple times. That way it won't stick to the table!


| | |
| --- | --- |
| Pic 5 | Pic 6 |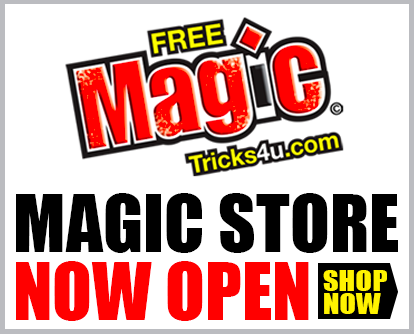 Magic Store Now Open!
Tap the playing card box on top of the matchbox, keeping in mind where your hidden tape is located (Pic 7)

If done properly, it will pick up the coin. (Pic 8) Be careful about where you set the card box down, as the coin may tap on any hard surfaces and tip your audience off about your secret!

From this point you can open the matchbox and show that the coin seems to have teleported inside. The heat is now off the playing card box which you can just put into your pocket before revealing the coin.


| | |
| --- | --- |
| Pic 7 | Pic 8 |
TIP: For eagle eyed viewers you may have noticed for this coin trick I show entirely inside and out of both parts of the match box. How did I do that?... Very well ;-)


Actually I showed you the easy way to perform the trick - but you can clip a coin on its side between your fore finger and middle finger and secretly drop it into the match box after you show it empty and are closing the box. That's what I did - but you can choose whatever version you feel most comfortable performing!

*

FREE

MAGIC DVD!

*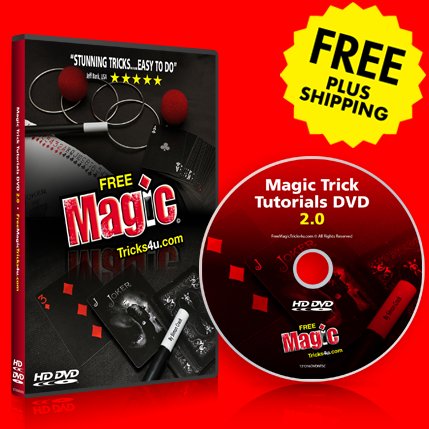 If you love magic check out my NEW Magic Trick Tutorials DVD 2.0, I'm currently running an offer on it where you get it for FREE - just cover my shipping and handling. Check it out HERE.

Also for a limited time get 7 FREE Bonuses including my Magic Vault a very personal collection 100's of digital magic eBooks!

E



JOIN FMT4U INSIDERS: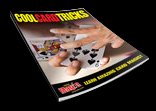 EEnter your email below for:

E• Free Membership to FMT4u Insiders
E• A FREE Magic Tricks eBook PDF
E• Updates when new tricks are added
E• Special deals ONLY for subscribers
Don't Worry: Your email address is totally secure, I promise not to spam you.

Click HERE for more Free Coin Magic

Return from Coin Magic to FreeMagicTricks4u Home Page


---
LIKE THIS PAGE?

FACEBOOK COMMENTS