DVD Review
by Henry Juarez
(Silver Spring, MD)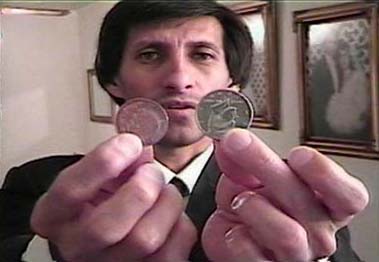 Performing for the camera.
Hello Simon, I am a 44-year-old part-time magician. I have been performing magic for audiences for some time now, but I think I enjoy performing for my family and friends the most. I am always hounded by my wife's family every time we visit and even just performing a living room show is a highlight for me. I have to keep updating my repertoire so I would love to review your Magic Trick DVD in exchange for a testimonial.
Join in and write your own page! It's easy to do. How? Simply click here to return to Contact Me!.
---
LIKE THIS PAGE?