EASY MAGIC TRICKS FOR KIDS:

QUICK COIN VANISH

Here is another cool coin vanish. One of the best easy magic tricks for kids. It's so quick if you blink you can miss it! I really like this trick, it's very visual for your spectators and I even ran a little competition with this trick (competition results below).


---

THE EFFECT: You borrow a coin from a spectator and place the coin for all to see on the palm of your hand. All you do is close your fist and open it again and it vanishes!


A really clean looking coin vanish. Watch the effect in action below then learn how to do it...


> Free Magic Trick Tutorial DVD 2.0 - Just Pay Shipping & Handling Click HERE <


LET'S LEARN ONE OF THE COOLEST EASY MAGIC TRICKS FOR KIDS!

THE SECRET: Children love coin tricks and this is one of the most fun easy magic tricks for kids. To do this effect all you need is some double sided stick tape or magician's wax.


Place a small bit of tape or magician's wax to the nail of your middle finger (pic 1). I used quite a large white bit in my video so you could see it on camera but in a real performance you only really need a small piece of clear tape or wax which will be unnoticeable to your spectator.


Place the coin you are going to vanish on the palm of your hand, slightly off center towards your thumb (pic 2). This is the ideal position to be able to vanish the coin cleanly.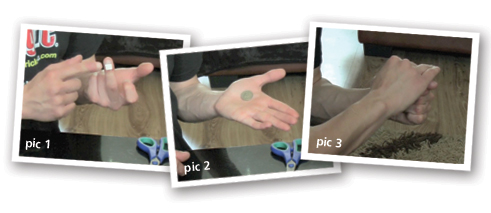 Begin to close your hand, curling your fingers into your fist. You should find that the coin will stick to your fingernail, open your hand again and the coin will look as though it has vanished. It is in fact stuck on the back of your middle finger.


The move will take a little bit of practice to ensure that when the coin sticks to your fingernail and you open your hand the coin is not visible behind your fingertips.


While you are performing the trick you can use your second hand to provide a little bit of cover while the coin is being stuck to the back of your fingernail (pic 3). You will notice in the performance video above I show both methods.

*COMPETITION* RESULTS: For a bit of fun with this trick I initially just uploaded my performance video to YouTube without the reveal and invited my subscribers to upload video responses to show how they think the effect was done.


The competition is now closed however I thought you would like to check out the video submissions. So here they are: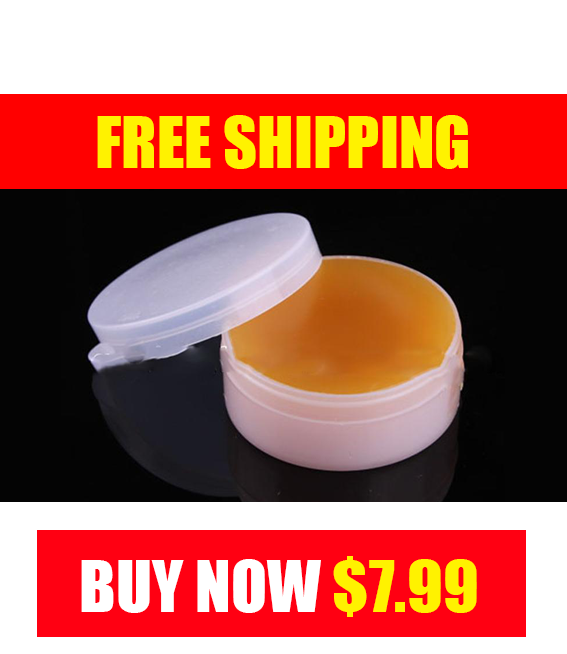 Pro Magician's Wax
Thank you to all who submitted a video response. The winner of the competition who uploaded the correct method in the quickest time was "Kit Weathers, USA".


SUBSCRIBER TIP:
Kit Weathers suggests that using a smaller coin (such as a dime) gives you the ability to spread your fingers once the coin has vanished.


This is because a smaller coin is able to totally hide behind the one finger giving a better effect - Thanks Kit!


*

FREE

MAGIC DVD!

*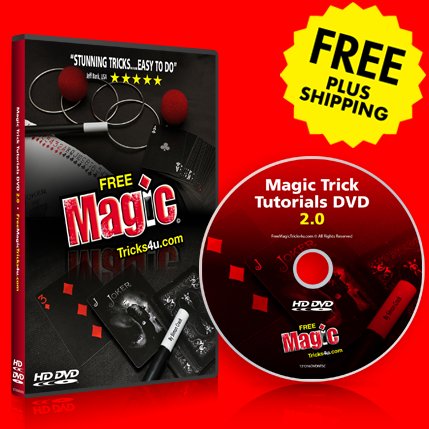 If you love magic check out my NEW Magic Trick Tutorials DVD 2.0, I'm currently running an offer on it where you get it for FREE - just cover my shipping and handling. Check it out HERE.

Also for a limited time get 7 FREE Bonuses including my Magic Vault a very personal collection 100's of digital magic eBooks!

E



JOIN FMT4U INSIDERS: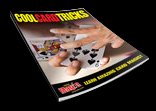 EEnter your email below for:

E• Free Membership to FMT4u Insiders
E• A FREE Magic Tricks eBook PDF
E• Updates when new tricks are added
E• Special deals ONLY for subscribers
Don't Worry: Your email address is totally secure, I promise not to spam you.
TIP: For another similar coin trick check out the Killer Coin Vanish. For more cool, easy magic tricks for kids click below...


Click HERE for more Free Coin Tricks

Return from Easy Magic Tricks For Kids to FreeMagicTricks4u Home Page


---
LIKE THIS PAGE?

FACEBOOK COMMENTS