Reviewing The Magic Trick DVD
by Debjit Chaudhuri
(India)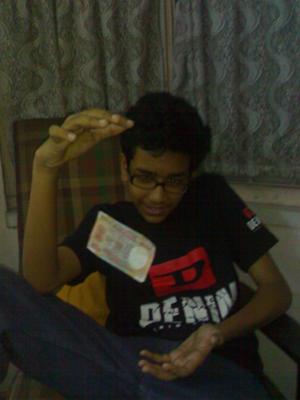 This is me doing a bill levitation
I'm 17 years old and from India.
I've been doing magic for 3 years now and I am very good at it. I've even done street magic on the streets with a professional camera crew. I know a lot about magic and enjoy reading on it more than performing. I really think I can review the DVD and my opinion will represent the teens interested in magic and they form the majority of the magic hobbyists. I have put a lot of thought into this so please accept my proposal. THANK YOU!
Join in and write your own page! It's easy to do. How? Simply click here to return to Contact Me!.
---
LIKE THIS PAGE?
FACEBOOK COMMENTS