MAGIC NEWS &  
YOUR COMMENTS


Magic News can be hard to find. Luckily I'm going to change that. When I say 'I am' I really mean me and my friend Google! If you share my desire to know all things magic, bookmark this page or subscribe to the RSS feed (<--- see the orange button in the left margin of this page).



MAGIC NEWS WILL KEEP YOU UP TO SPEED!
This news page features the major stories that Google News pulls together about magic from sources around the world. Be the first to know when David Blaine is planning his latest stunt or what Criss Angel is up to at the moment. You get to have your say too. Comment on the news or add your own!


• News on magic 24 hours, 7 days a week
• Updated everyday
• Hassle free
• Information packed


Do you have an important news story on magic that you want to share with everyone? Or do you simply want to comment on a magic story you've read here? Have your say HERE.


Or see what others have had to say about news on magic HERE.


---
Loading...
Do You Have Any Magic News or Comments?
Share your news and views here! Add your own magic news or comment on the "headline news" above.
What Other Visitors Have Said
Click on the links below to read magic news and views that were all written by visitors like you!
*

FREE

MAGIC DVD!

*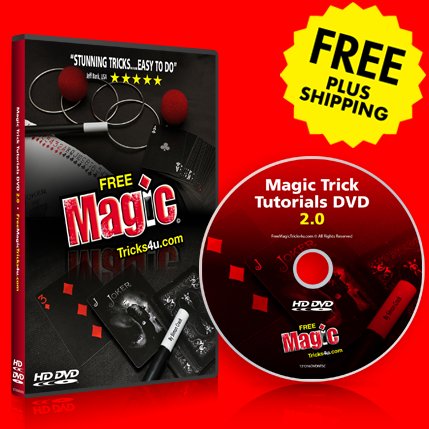 If you love magic check out my NEW Magic Trick Tutorials DVD 2.0, I'm currently running an offer on it where you get it for FREE - just cover my shipping and handling. Check it out HERE.

Also for a limited time get 7 FREE Bonuses including my Magic Vault a very personal collection 100's of digital magic eBooks!

E



JOIN FMT4U INSIDERS: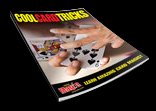 EEnter your email below for:

E• Free Membership to FMT4u Insiders
E• A FREE Magic Tricks eBook PDF
E• Updates when new tricks are added
E• Special deals ONLY for subscribers
Don't Worry: Your email address is totally secure, I promise not to spam you.


Click HERE to return to the Magic Blog


Return from Magic News to FreeMagicTricks4u Home Page


---
LIKE THIS PAGE?
FACEBOOK COMMENTS